Safe Routes to School Programs Include:
Fun-filled classroom and outdoor activities that help students learn how to safely get to school, community activities, advising schools on improving their drop-off zones, and more.

The Latest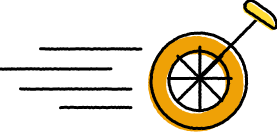 Current Programs
Get Going
Families Win
Families are spending more and more time and money ferrying children to and from school. Safe Routes to School helps families explore alternate methods to get students safely to and from school without the need to drive them door to door.
Benefits for Schools
Schools can improve their safety records. Research indicates that students who walk or bike to school have more positive moods, as well as improved concentration, focus, attention, academic achievement, cognitive mapping, and improved attendance.
Volunteer to Make Your Community Safer
Improving student health, safety, and wellbeing is a community effort. Step up and volunteer to help us at one of our community events.
Big Attainable Goals
The Monterey County Safe Routes to School Program is based on a nationwide effort to make getting to school healthier and safer. Across the country, SRTS programs share goals divided into six categories (the 6E's).
Funded by Measure X
Measure X provides over $665k annually in support of Safe Routes to School.

Learn More

Dive Deep
Dig into the details about the Safe Routes to Schools Program, our organization, and all of the fun things we're doing to help kids lead healthier and safer lives—while by getting to and from school.
Learn More