Native Species Memory Game
Learn about the special plants and animals of Monterey County with this fun matching game developed by the Monterey Youth Museum and CSU Monterey Bay students!
To Play at Home
Download the "Native Species Memory Game"

Print (double-sided)

Carefully cut out the cards

Read the instructions card and start playing!
About the Cards
Each card features an animal or plant that lives in Monterey County. The Transportation Agency for Monterey County (TAMC) helps protect their homes and those of hundreds of other plants and animal species. It's so important to have a plan to make sure our plant and animal friends will always have a clean and safe place to live.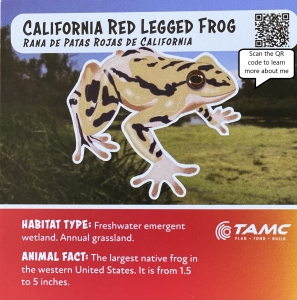 To find out more information about each plant or animal on the card, scan the QR code in the top right corner of the card or visit: http://bit.ly/TAMCNativeSpecies