Move It Monterey Challenge Winners!
Cal Am Water Was the Workplace winner!
The Transportation Agency for Monterey County is pleased to announce the winners of the "Move It Monterey County" Challenge, which began on April 18th and ended on May 31st.
The goal of the challenge presented by the Transportation Agency in co-sponsorship with Blue Zones Monterey County and MY Museum, was to encourage anyone who lives, works, or attends school in Monterey County to get out and move their bodies for health, mind, and community.
Participants competed in individuals, teams, schools, and worksites competitions to win prizes valued at more than $7,000 by earning point for any bike, walk, bus or carpool trip to work, scooters, skateboard racks and an electric bike for the winning worksite.
The winners of the "Move It Monterey County" Challenge in each of the following categories:
Random Drawing:
Eric Kingsley
Individuals:
1st Place: Katie Hirahara
2nd Place: Mary Skipwith
3rd Place: Nona Childress
Team: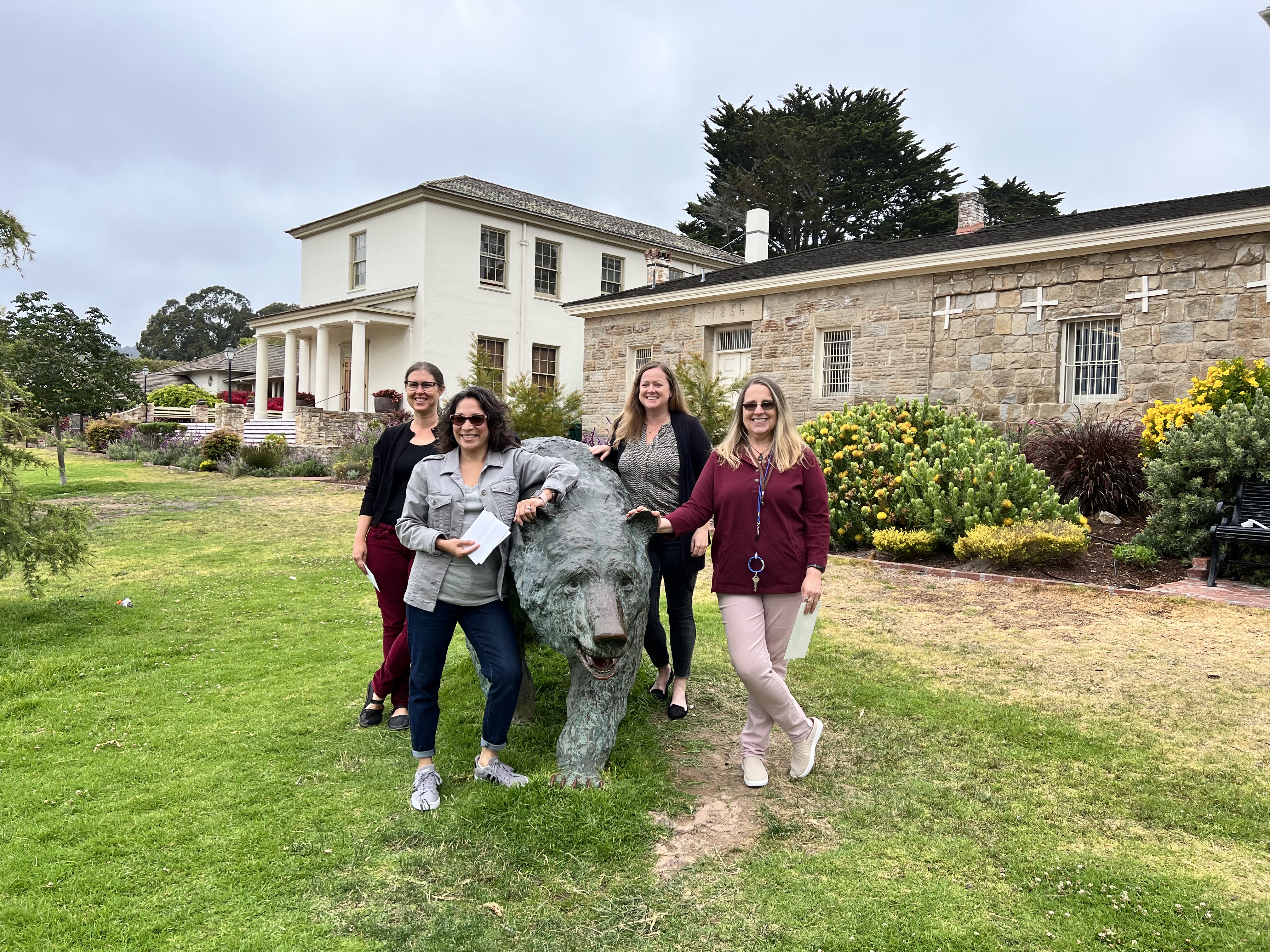 City of Monterey Roaming and Rambling (Pictured Above)
Linda Tulett
Alicia Salas
Alexandra Doherty
Karin Salameh
Clementine Klein
School:
North County High School
Worksite:
Cal Am (Pictured at Top of Post)
In total, nearly 100 participants of the "Move It Monterey County" Challenge logged a total of 2,904 trips, for a total of 18,419 miles, burned 0.7 million calories and saved $10,000 by not driving, and save 6.6 tons of greenhouse gas emissions.
The "Move It Monterey County" Challenge supports the Transportation Agency's Active Transportation Plan, Safe Routes to School Program and Go831 Smart Commute Program. TAMC, along with Blue Zones Monterey County encourages Monterey County to keep moving this summer and to join them in the October "Commute Challenge" this fall!